DARLINGTON SPEEDWAY INFIELD RV RENTAL PACKAGE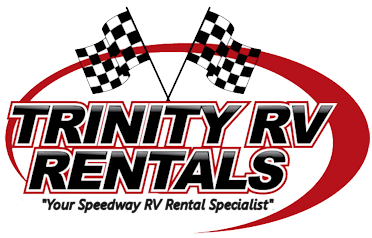 DARLINGTON MOTOR SPEEDWAY
4 Day & 3 Night Infield Race Package

MAY 10, 2012 to MAY 13, 2012
Race Fans, Race Sponsors, Purchase with Confidence!
DETAILS INCLUDE THE FOLLOWING:
4 DAY, 3 NIGHT SPEEDWAY INFIELD RACE PACKAGE

STAY IN A LUXURY 39" AIRSTREAM SKYDECK MOTORHOME

INCLUDES ALL GENERATOR FUEL & HR. USAGE

INCLUDES SETUP, TAKEDOWN & TRAINING

INCLUDES INFIELD CAMPING

COME ONLY TO ENJOY THIS EXCITING RACE WEEKEND
Timing: This spectacular "Motorhome Rental Package" beginsnoon on Thursday May 10, 2012 through Sunday May 13, 2012. All times are EST. Must depart on Sunday May 13, 2012 by 9:00AM
Motorhome Details: 39' Luxury Airstream Skydeck, galley slide with Heat and AC. Amenities include all bedding, fresh sheets, pillows, microwave, large refrigerator/freezer , shower and bath. Sleeping accommodations are for 3 couples or 5 individuals. This includes one queen bed in the master stateroom, a queen sofa bed in the main salon and 2 bunk beds. Other amenities include a large Skydeck rooftop viewing area with large king size cushioned sun lounger and safe cushioned seating for 12-15 people. This area also has a large 32" LCD TV for viewing pleasure. A second 32" LCD TV is located in the main salon. This area also has a 1000 Watt Sony surround sound home theater system. A third 32" LCD TV is located under the patio awning on the outside entertainment door. We also provide a four burner commercial gas grill, 2 large coolers, 6 chairs, patio carpet and 2 tables with each rental.
Diesel Fuel & Generator Usage: All included in this Rental Package. This package also includes "one tank" fresh water supply of 109 gallons. Sanitation disposal is the responsibility of the renter.

Rental Rates include all of the above!

$5900.00 Airstream Skydeck on our Infield Spot
Rates will vary if Motorhome is placed on your lot. Please call for details.
Other:

Payment must be made via Company Check, Cashier Check or Money Order.
Must sign a standard a standard motorhome rental agreement prior to occupancy.
Must have a valid drivers license and be at least 25 years of age
A $1000.00 refundable security deposit will hold this Motorhome rental.
Balance due 30 days prior to your arrival & occupancy.
Security deposits will be refunded at time of departure, pending no damage was found on Motorhome.
No refunds with less than 30 days cancellation.
This Motorhome cannot be moved or leave the Speedway.
Autos must remain in your designated Parking Zone.
Must follow rules and regulations established by Darlington International Speedway and will be responsible for such.
Rental sales tax will be added to all rental rates.
ADMISSION TICKETS ARE NOT INCLUDED IN THIS PACKAGE !

Similar infield race packages will be offered in 2012 at Daytona, Talladega, Bristol, Charlotte, Texas, Chicago, Michigan, Darlington, Martinsville, Kansas Motor Speedway, Homestead and Atlanta.

We specialize in SPEEDWAY RV RENTALS. Feel free to call us at 1-800-917-7511 regarding any of the above rental details.
What a great customer or employee incentive opportunity this could be !!

Book early to hold your 2012 NASCAR reservations!

Call: Trinity RV Rentals, LLC

Phone: 1-800-917-7511

Email: info@trinityrvrentals.com
Website: www.trinityrvrentals.com