Hip Hop Piano Samples - Sounds For Beats
Compatible with FL Studio, Reason, Cubase, MPC, and More!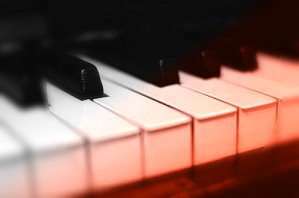 Are you a hip hop producer or beat maker who loves using hip hop piano samples? Do you like bringing out your east coast hip hop beats with that classic piano flava that made some of the east coast beats from the 90's famous? Are you looking for something more subtle and soft to bring out a deep emotional feeling on your R&B instrumentals? Or are you looking for something with a bit more in between a soft melodic piano, and a grimey, thugged out street feel for your hip hop piano beats?
If you are a hip hop beat maker or rap producer who favors more into the piano sounds for your music production, you can check out a variety of piano sounds at SoundsForBeats.com. SoundsForBeats.com strives to deliver lots of variety of musical instrument sounds for music producers, beat makers, and music composers alike to choose from. And, with over 50 different piano instrument sounds to choose from, SoundsForBeats.com definitely supplies the sounds needed to create powerful beats with hip hop piano sounds! Even more, all piano samples on SoundsForBeats.com are one-shot sounds, not beat loops, so it gives you the ability to create your own melodies with the piano sounds of your choice! And best of all, each instrument is well under $3.00 per instrument, so you only buy piano samples you want!

Don't let your next hip hop piano instrumental sound lackluster in quality. Start building your piano samples today!



Hip Hop Piano Samples - Sounds For Beats