Chris Hemsworth Thor Workout Routine
Note: Click on the picture below and watch video #3 (it's a cool technique)!
How Chris Hemsworth got HUGE for his role in Thor
Chris Hemsworth
is an Australian actor best known for playing the roles of Kim Hyde in the Australian soap opera Home and Away, George Kirk in Star Trek.
Chris has hit the big-time and recently undergone a dramatic change in his training, and his physique definitely shows for it.
Thor is due out on the
6th of May, 2011
and will be Chris's most important role to date
In his early days on the set of Home And Away, he exhibited more of a 'surfer' body
Many would argue (including myself), that his previous look is much more aesthetically appealing.

Whilst no one would disagree that the effort required to build such a massive physique for a single role is astounding, at the end of the day, he probably won't choose to keep up his mass-building regime and stay the size he was in Thor.
Chris's Personal Trainer, Michael Knight
As Knight puts it: "The director was looking for a trainer who was tall and could look menacing to be an extra on set, and she was instantly directed to me."
Knight auditioned as an extra, and a half hour later he was part of the film.
While on set, he found himself doing what he does best - talking to other extras and actors about nutrition, diet and workout methods. He spoke with Red Dawn's lead actor, Chris Hemsworth, about the training needed to get him ready for his next role as Marvel Comics' Thor.

It wasn't long before Chris was a huge fan and became a key client.

The brilliance of Knight is, that he varies his workouts to the point where Chris wouldn't know what's coming next which keeps the interest levels high.
Chris Hemsworth went back to the basics
The key to Hemsworth's success is the fact he trained with more basic mediums.
Seldom working out with machines, Knight made him train with logs, kettle bells, ropes and other alternative methods which train the core (probably fit balls too)

Over a period of 6 months, Hemsworth trained with Knight, and also did plenty of on set lifting and carrying other cast members around which kept him in a constant state of 'pumped-and-swollen-goodness'
First Peak at 'Thor' at Comic-Con
While we wait for an official trailer, here is a Comic-Con sneak peak
Hollyscoop.com's Diana Madison caught up with Chris Hemsworth at the 68th Annual Golden Globe Awards
Chris talks about his upcoming roles in 'Thor' & 'the Avengers', his recent marriage, and more.
Don't forget that nutrition plays a big part in his success
You cannot disregard that Hollywood actors have dedicated personal nutritionists and trainers on set with them at all times making sure they are 'spot o'n for the role they are playing.

6 months to go from Star Trek size to Thor size possible? It most certainly is, with the proper regime and nutrition.

There is no doubt in my mind that Chris was constantly being pumped full of near-perfect, high protein meals to make the most out of his training.
After all, nutrition is 80% of the battle towards improving your physique.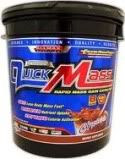 Here's a video which explains an advanced strategy to get the Hollywood... "Shrink Wrapped" abs effect
Here's a video of one of the many techniques Hemsworth used to get ready for Thor
This kettle bell workout is '300 style', but there are plenty more on youtube.
Hollywood stars aren't the only ones that should be using such unique methods of training. I guarantee you'll be feeling post-workout soreness for days to come with these techniques.
Al is a trainer who gives advice to men and women who want a body that has "The Hollywood Look".For More Body Toning Tips go to... Bodybuilding Workouts & Diet Plans. Get the slim & toned physique like Robert Downey Jr,Cam Gigandet, Brad Pitt, Jessica Biel, or Penelope Cruz. Click here to see the video and download the Free 56 Page Report ---->
Visual Impact Musle building