DEER SCENTS HUNTING SPECIALS
LIMITED TO STOCK ON HAND*
$ 1.99 each
*BigDaddy's Got'em .. and He'll Make You A DEAL!! But it's Limited To Current Stock and "on-hand" inventory only .. ALSO SPECIALS ON Deer Feeders, controllers, batteries etc. laser, bore, sights, boresighter, kits, arbors, insight, technologies, zeroing, borelight, system, sightmark, laser boresight, laser boresighter, laser bore sight, laser bore sighter, bore sighter, bore sighting, rifle, weapon, sight in your rifles, pistols and other weapons. The 50 Caliber Units Slightly Higher.
* QUESTIONS email your request to: BigDaddy@HuntSports.com
YOU'VE GOT A FRIEND in the Hunting Business !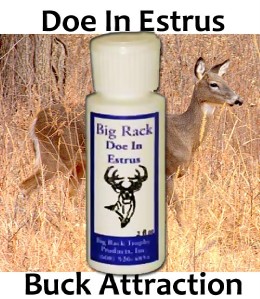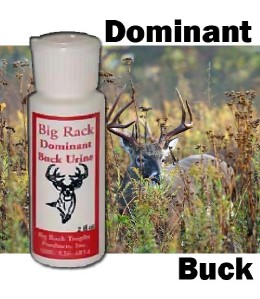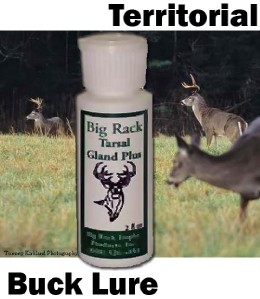 LASER BORESIGHTS - HUNTING SPECIALS

LIMITED TO STOCK ON HAND*

$ 22.88 each

HuntSports brings you the latest in laser bore sight micro-fabrication, electronics and laser boresight craftsmanship. The Sightmark®, Site-Rite, Sight-Rite, Sight-Right, Site-Mark, FireField, Accu Sight, AccuDot, and others have come together in our boresighter line-up and boresighting tools. HD, high definition laser diodes provide crystal clear red dots for increased visibility when using a laser bore sighter in daylight. Micro digital technology provides reliability with the high-definition laser bore sights from HuntSports - selling all the top brands and best selling cartridge boresighters available on the market today. Theses laser bore sights provide unmatched accuracy right out of the box.
Caliber specific : Choose a Caliber (s) from the list: .204 Ruger / .222 / .223 / .22-250 / .243 / 25-06 / 7MM Winchester 416 Remington Magnum / 7MM WIN SHORT MAG / .30-06 / 8.06 / .338-06 / 35 WHEELAN / .280 Remington / 7MM Express / 7.7 Japanese / 7.62X39 / .375 H&H / .300 Winchester Magnum / 7MM-08 / .270 300 Weatherby / .260 Remington / .308 Winchester / .307 Winchester / .358 WIN / .256 WIN / .220 Jaybird 7.62 X 54 / .356 / 6MM REM / 257 Roberts / .257 Roberts IMPROVED / 8MM Mauser / 7X57 Mauser / .284 Winchester / .303 British / .264 Win Mag / 7MM REM Mag / .338 WIN / .308 Norma Mag / .358 Norma Mag / 7MM STW / 300 Weatherby Mag / .340 Weatherby Mag / .375 Weatherby Mag / .485 WINCHESTER / 8MM Rem Mag / .300 Win Mag / 8MM Rem / .385 REM / .350 REM / .300 H&H / .375 H&H / 6X47 MM / 5.6X50MM / .222 REM | Shotgun 12 Guage / ShotGun 20 Guage | Pistol / Handgun Calibers - 9MM Luger / .40 S&W / .45 ACP / .357 Magnum / .38 Special / .44 Magnum
•Take the guesswork out of sighting in your favorite gun
•SAVE BIG! No Wasting of Ammo
•Unparalleled accuracy without wasting a single shot.
•dead-on accurate right from the beginning.
•Precision machined caliber specific brass casings with a high-output laser
•Delivers accurate results saving time and money.
•Comes aligned;
•AG3 lithium batteries included
In-Chamber Boresight Capatibilty Chart
HSSM39001 - Fits 223 Rem, 5.6 Nato, 6 x 47, 6 X 45, .257 Kimber
HSSM39002 - Fits 7.62x39
HSSM39003 - Fits 30-06 Spr, 270 Win., 25-06 Win
HSSM39004 - Fits 264 Win, 7mmMAG, .338 Win, 7mm Weatherby, 340 Weatherby, 257 Weatherby, .358 Norma Mag, .308 Norma Mag, 7mm Shooting Times Westerner
HSSM39005 - FITS 243 Win, 308, 7mm-08, 260, 6mm, 7.62 x 54, .307 Win, 444 Marlin, 220 Jay Bird, 22 Mark-2, .356, 7mm Shooting Times Easterner, 7.62 x 51, 358 Win

HSSM39006 - FITS 300 Win Mag
HSSM39009 - FITS 30/30 Win
HSSM39010 - FITS 300 WSM Short Mag
HSSM39011 - FITS 270 WSM Short Mag
HSSM39013 - FITS 303 British
HSSM39020 - FITS 22-250
HSSM39015 - Fits 9mm Luger
HSSM39016 - Fits 40 S&W
HSSM39017 - Fits 45 ACP
HSSM39018 - Fits 357 Mag /.38 Special
HSSM39019 - Fits 44 Magnum
HSSM39007 - Fits 12 Gauge
HSSM39008 - Fits 20 Gauge
HSSM39012 - Fits 50 Cal (Additional Charges apply to .50 Caliber purchase, please click here here if you would like the HSSM390012)