Roger Sanders' Waste Oil Heater - Second Edition
$22.50 .

Free heating! Full DIY instructions, 35-page pdf on CD.
Free heating!
This waste oil heater will save you thousands of dollars in heating bills.

Roger Sanders' improved version of the Mother Earth News waste oil heater solves all the problems that made the original MEN version difficult to use.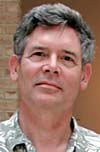 Roger's design is simple, reliable and easy to use – it's quiet and uses no electricity – it has reliable oil flow and a wide heat range – it's easy to light and easy to clean.

"It is a practical design that you can use day in and day out for seriously heating your dwelling or workshop without costing you a lot of time and frustration," he says.

Now, after five years of use, much experimentation, many upgrades, and hundreds of letters from readers and builders, Roger has updated his original waste oil heater project with a great deal of new information and new options.

This Second Edition has far more detail and information based on practical experience. Fully illustrated with many photographs and design drawings, there are whole new sections on:
Construction
Theory of operation
Practical points of operation
Automation
Hot water and home heating
Wood stove conversions
Heating a greenhouse
Burning vegetable oil