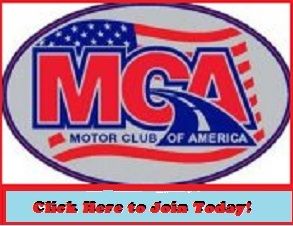 Motor Club of America is Rated Better Than AAA Roadside Assistance!!
Motorclub of America (MCA) since 1926
•24/7 roadside assistance (US&Can)
•100 mile towing
•$500 travel assistance
•Rental car and hotel discounts
•Trip planning/ travel reservations
•$25,000 bail bond
•$5,000 stolen vehicle reward
•$1,000 credit card protection
•Discounts on prescription meds, contacts, and dental services
And much more! Email or call to sign up today. Instant coverage!! Call US 1-877-643-5500 or
Click Above to Get Coverage Started Today! Coverage Begins Immediately!