12 RAINBOW PLAY SETS LEFT-48 WHEN WE STARTED. BUY NOW AND GET 6 MONTHS SAME AS CASH. GET DELIVERY AND SETUP NOW. IF YOU WANT BUY ONE NOW AND WE'LL SET IT UP IN THE SPRING. DON'T MISS THIS ONCE IN A LIFETIME SALE. DEPENDING ON THE PRICE RANGE OF THE SET THE PRICE WILL BE $1,000.00 TO $2,500.0 HIGHER IN THE SPRING.

Rainbow 10A Sunshine Caslte Package II

Features

5 ft x 5 ft Castle
Heavy Duty Canopy w/Flags
4" x 4" Timber Step/Rung Ladder
4" x 4" Timber Rock Wall
10' Double Wall Slide
4" x 4" Timber A-Frame Legs
2 Station Swingbeam
3 Spindle Rail Panels
2 Sling Swings
360º Tire Swing
Jacob's Rope Ladder
Trapeze/Rings Combo
3 Pair Commercial Grade Hangers
2 Pair Safety Handles
Ship's Wheel
Binoculars

There are over 160 models to choose from. This ad features our Sunshine Castle Pkg. II for $2,632.00 installed. We are also picturing 10 more of some of our most popular models in various price ranges.

THE FOLLOWING PRICES ARE 46% OFF OF THE RETAIL PRICE.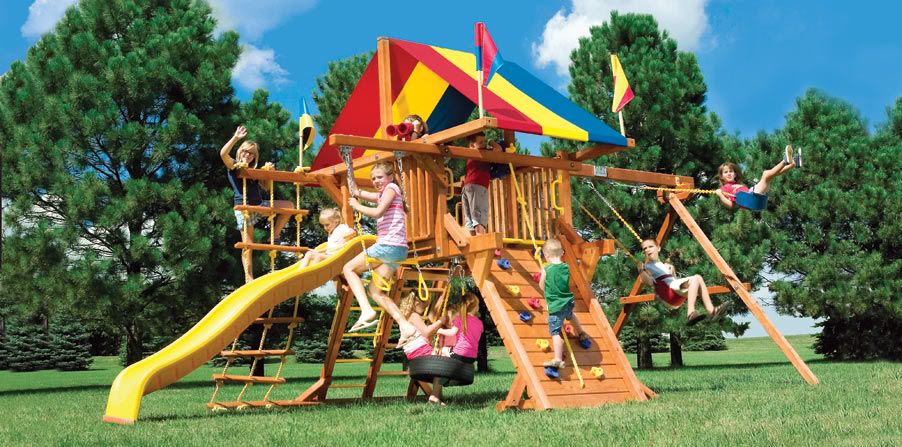 Sunshine Castle Pkg II pg 10A $2,632.00 Installed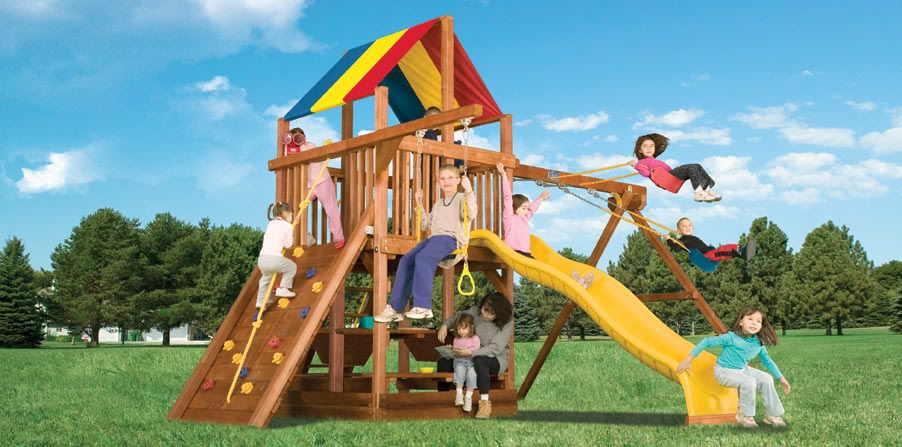 Sunshine Clubhouse Pkg II pg 28A $2,640.00 Installed


Sunshine Castle Pkg II pg 12B $3,040.00 Installed


Rainbow Castle Pkg II pg 14A $3,542.00 Installed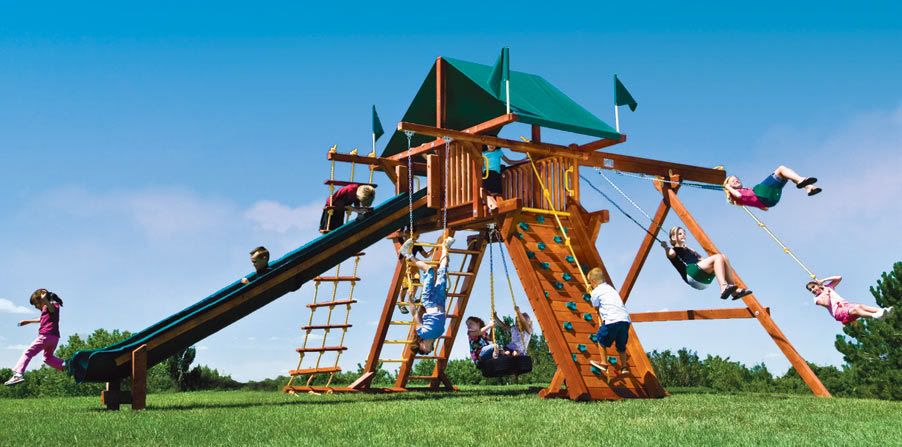 Super King Kong Castle Pkg II pg 23A $4,188.00 Installed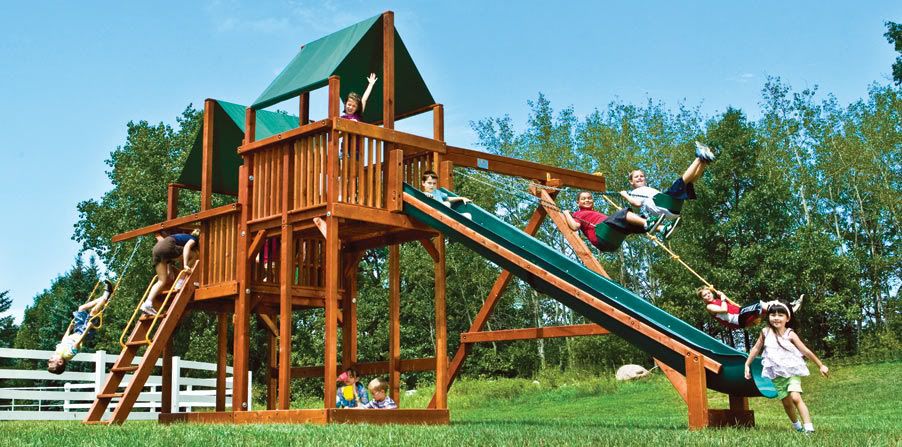 King Kong Clubhouse Pkg II pg 40A $4,440.00 Installed


Rainbow Clubhouse Pkg V pg 32D $6,895.00 Installed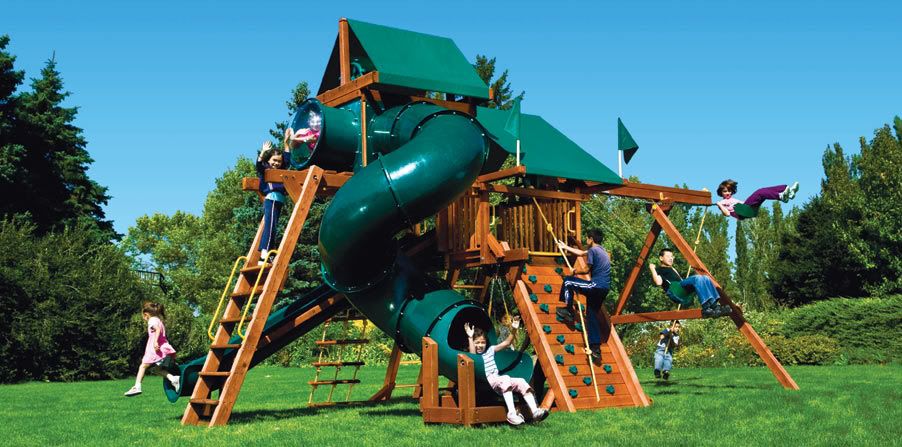 Super Monster Castle Pkg V pg 17A $7,592.00 Installed


Please visit our website at http://www.daytonbilliards.com/pages/swing-play-sets where you can download our Rainbow Play System Catalog for 2011. To reach our online store go to http://store.daytonbilliards.com/.

Rainbow Play Systems, AMERICA'S MOST TRUSTED BRAND NAME. We have over 160 Models to choose from. For 17 years we have sold Rainbow swing sets which are built for a lifetime of vigorous play. Built from Natural North American Cedar and Redwood and guaranteed to last a lifetime on all Rainbow Play Systems.


Dayton Billiards
553 Miamisburg Centerville Road
Centerville, OH 45459
PHONE: (937) 340-2525
FAX: (937) 436-7380
http://daytonbilliards.com.


Stop in and visit us soon


Our store hours are Monday -Friday
11:00AM to 7:00PM
Tuesday, Wednesday, Thursday and Saturday
11:00AM to 6:00PM
Sunday 1:00PM to 5:00PM



Key Words: Play Sets, Swing Sets, Rainbow Play Sets, Rainbow Swing Sets, Licensed Products College and Corporate, A Member of the Quality Assurance Group http://theqag.com.