How to Market Your eBook - Marketing Made Easy
So, you wrote and ebook and now you want to publish your ebook and make some money. There is the easy way to market your ebook, and it's is free!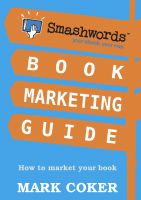 The Smashwords Marketing Guide provides authors easy-to-implement advice on how to market their books at Smashwords and elsewhere. It starts with an overview of how Smashwords helps promote your book, and then provides 30 simple do-it-yourself marketing tips.
The book is useful to all authors, even those who don't yet publish on Smashwords.
How can you go wrong? This is a great book that will get you started marketing your ebook. It is FREE. Get started today...
For your free copy of Smashword's Marketing Guide
How to Internet Market Your eBook - Marketing Made Easy