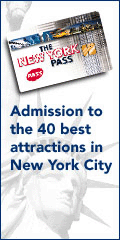 *The NYC Pass Saves You $$$ At The ...*
-->Wave Hill <--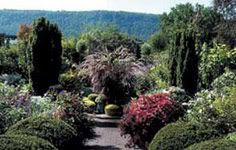 How Much Will You Save At This Attraction?
Top 4 Reasons To Get a New York Pass

1. Free Entry To Over 55 Attractions (More...)


2. No Waiting - Skip Lines (More...)


3. Free 160+ Page Guidebook (More...)


4. $800 Worth of Value (More...)

Attraction Info
The internationally recognized Wave Hill public garden and cultural center is located in New York City's Bronx and includes 28 acres of beautifully manicured gardens that offer visitors a breathtaking view of the Hudson River and the Palisades. This garden is considered one of New York's best kept secrets and offers the public weekend programs for all ages. The programs cover horticulture workshops, visual arts, performances, and literature. There is also a light fare caf?on the grounds where visitors can simply relax on the terrace and take in the view of the Hudson River.

Wave Hill features 10 acres of second growth forest and meadows for visitors to wander through. The area has been rehabilitated with native flora and trees and includes ferns, wildflowers, yellowwood, black gum and shadbush. The trees in the garden are important to the landscape and they provide the landscapers with the perfect backdrop for the planned gardens as well as shelter and food for the wildlife that live among them. Each year the gardens change as special collections are introduced over the course of the seasons.