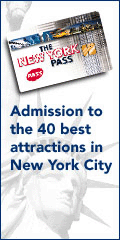 *The NYC Pass Saves You $$$ At The ...*
-->Van Cortlandt House Museum <--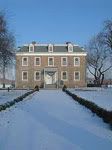 How Much Will You Save At This Attraction?
Top 4 Reasons To Get a New York Pass

1. Free Entry To Over 55 Attractions (More...)


2. No Waiting - Skip Lines (More...)


3. Free 160+ Page Guidebook (More...)


4. $800 Worth of Value (More...)

Attraction Info
History buffs will enjoy the Van Cortlandt House Museum, a beautiful Georgian era mansion that was built by Frederick Van Cortlandt in 1748. The house was the main attraction on this wheat plantation and it is currently on the books in Bronx as the oldest residence in the borough. The plantation was very prosperous and the possessions of the family which fill the rooms show how well off they were during these first days of America. The formal and private rooms of the family are all open to tour as is the kitchen and the bedchamber of a slave who worked the land.

The museum offers numerous hands on educational activities for children of all ages. One of the most popular is the Compleat Soldier program, a two hour activity that has children joining the Continental Army or the British Army and learning what it was like to be in the military during the time of the Revolutionary War. They will learn the basics of drills and marching, how to hold a musket and sword and how flint and steel were used to start fires. The Van Cortlandt House was used by George Washington and the British as headquarters.