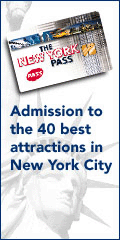 *The NYC Pass Saves You $$$ At The ...*
-->Solomon R. Guggenheim Museum <--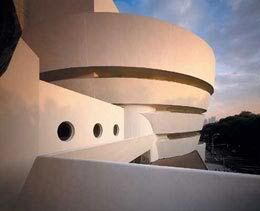 How Much Will You Save At This Attraction?
Top 4 Reasons To Get a New York Pass

1. Free Entry To Over 55 Attractions (More...)


2. No Waiting - Skip Lines (More...)


3. Free 160+ Page Guidebook (More...)


4. $800 Worth of Value (More...)

Attraction Info
Designed by renowned architect Frank Lloyd Wright, the Solomon R. Guggenheim Museum is the home to one of the best collections of art from the 20th century. Visitors to the museum will enjoy walking up the grand ramp that leads from the ground floor to the dome and they will have the opportunity to see masterpieces from famous artists such as Picasso, Chagall, Van Gogh and Kandinsky. The exhibitions are constantly changing, allowing each visit to the museum to be intriguing, different and entertaining.

The museum was developed by the Solomon R. Guggenheim Foundation in 1937 and has proven to be the premier institution for the preservation, research and collection of contemporary and modern art. The art collection was made global in 1977 when the museum was joined by Venice Peggy Guggenheim Collection. The Guggenheim Museum Bilbao and Deutsche Guggenheim expanded the museum's collection in 1997 and each museum offers artwork from around the world that distinguishes it from all other art museums. The name Guggenheim with its educational initiatives, conservation efforts, special exhibitions and scholarships has become synonymous with culture.