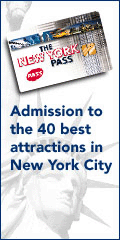 *The NYC Pass Saves You $$$ At The ...*
-->Queens Museum of Art <--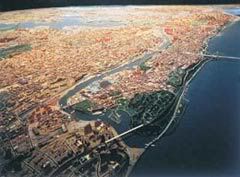 How Much Will You Save At This Attraction?
Top 4 Reasons To Get a New York Pass

1. Free Entry To Over 55 Attractions (More...)


2. No Waiting - Skip Lines (More...)


3. Free 160+ Page Guidebook (More...)


4. $800 Worth of Value (More...)

Attraction Info
Considered one of the premier fine arts establishments in Queens, the Queens Museum of Art is located in the New York City Building. The building is one of the only major structures that survived the 1939 and 1964 World's Fairs that were held in the city and features 20th century art exhibits as well as contemporary art of today. From expensive and priceless pieces of Tiffany glass to the Panorama of the City of New York, the museum has plenty to see and enjoy.

The biggest attraction at the museum is the Panorama of the City of New York. It is a 9,335 square feet model of the city and it is considered the world's largest model of its kind. It offers visitors a bird's eye view of New York City. The panorama was built for the 1964 World's Fair and includes every building in New York that was built prior to 1992. There are 895,000 individual buildings and structures in the model that covers all five boroughs. The panorama was updated on a yearly basis between 1964 and 1970 and then again in 1992. There is currently a project underway to update the panorama once again through the museum's "Adopt A Building" program where the general public can purchase a piece of the city in order to facilitate the changes to the diorama since 1992.