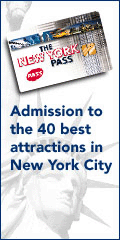 *The NYC Pass Saves You $$$ At The ...*
-->Prospect Park Zoo <--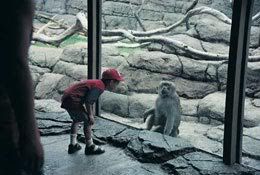 How Much Will You Save At This Attraction?
Top 4 Reasons To Get a New York Pass

1. Free Entry To Over 55 Attractions (More...)


2. No Waiting - Skip Lines (More...)


3. Free 160+ Page Guidebook (More...)


4. $800 Worth of Value (More...)

Attraction Info
Prospect Park Zoo is a 12 acre children's zoo that offers visitors state of the art facilities and close to 400 animals of over 85 species. The zoo has been encouraging children to get up close and personal with the wildlife since it was founded by using a variety of interactive exhibits for them to play in. Educational and fun, the indoor and outdoor exhibit areas allow children to create animal art, see how prairie dogs make their tunnel towns and learn how baboons communicate with one another.

Three of the zoos newest residents are Gage, Shamrock and Sambuca, western tufted deer that call the range between southern China and northeastern Myanmar their natural home. These animals are endangered and the Wildlife Conservation Society has been working towards saving their habitat in the Asian countries they are from. Western tufted deer are smaller than American white tails with smaller antlers and they have unusual fangs that protrude over their lower lips. These fangs help them defend themselves from their natural predators. Like cows, they also have four stomach chambers and chew their cud while also eating twigs and fruit.