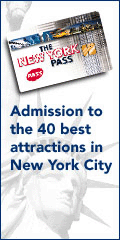 *The NYC Pass Saves You $$$ At The ...*
-->On Location Tours <--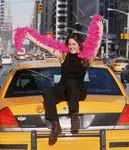 How Much Will You Save At This Attraction?
Top 4 Reasons To Get a New York Pass

1. Free Entry To Over 55 Attractions (More...)


2. No Waiting - Skip Lines (More...)


3. Free 160+ Page Guidebook (More...)


4. $800 Worth of Value (More...)

Attraction Info
People who love New York City and the many television shows and movies that have been filmed there will love On Location Tours. On Location Tours offer visitors to the city a one of a kind bus tour that takes them to the many locations that have established the city as a great place to live. From the filming sites of movies such as Spiderman and Hitch to popular television shows like Seinfeld and Friends, visitors will enjoy snapping pictures of the many city locations the will get to see.

On Location Tours was established in 1999 by Georgette Blau who discovered that the apartment she was living in was near the location used to film the television favorite The Jeffersons. There are walking tours of Central Park where you see sites from Home Alone II, and When Harry Met Sally as well as the SoHo restaurant from Men In Black II. Visitors can see the firehouse in Ghostbusters, the townhouse from the Cosby Show and more. There are over 40 different sites from over 60 movies and television shows for you to see.