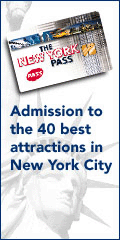 *The NYC Pass Saves You $$$ At The ...*
-->New York Transit Museum <--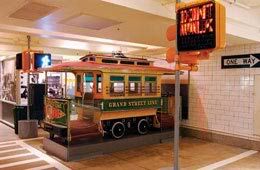 How Much Will You Save At This Attraction?
Top 4 Reasons To Get a New York Pass

1. Free Entry To Over 55 Attractions (More...)


2. No Waiting - Skip Lines (More...)


3. Free 160+ Page Guidebook (More...)


4. $800 Worth of Value (More...)

Attraction Info
The New York City Transit Authority has been in operation since 1900 and the New York Transit Museum is devoted to the history of the city's public transportation system. Located in the historic Brooklyn Heights 1936 IND subway station, it is the largest museum of its kind in the United States and a premier institution in the world. The exhibits offer visitors displays that explore this history and development of the subway system throughout the greater metropolitan area. Tours, workshops and educational programs are all available to enjoy and show how the transportation system changed the cultural, technological and social norms of New York City.

There are numerous exhibits in the museum with the most popular being the Steel, Stone & Backbone: Building New York's Subways 1900-1925. This display takes a look at what went into the building of the first subway line under the city and features photographs, artifacts, and videos showing the techniques that were used over 100 years ago to bring the New York subway system to life. There are Collection goes hand in hand with the Steel, Stone & Backbone?exhibit by providing visitors examples of the devices such as the first paper ticket choppers used throughout the century in the subway system.