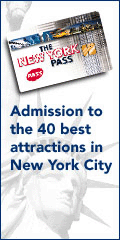 *The NYC Pass Saves You $$$ At The ...*
-->New Museum <--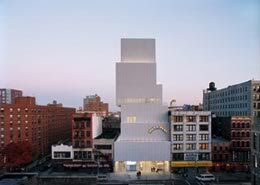 How Much Will You Save At This Attraction?
Top 4 Reasons To Get a New York Pass

1. Free Entry To Over 55 Attractions (More...)


2. No Waiting - Skip Lines (More...)


3. Free 160+ Page Guidebook (More...)


4. $800 Worth of Value (More...)

Attraction Info
The New Museum was founded in 1977 and it has become the top spot for anyone interested in contemporary art. This ground breaking museum challenges visitors and artists alike to look at what art could become as the 21st century marches on and they offer programs that are enticing, exciting, and fearless. It is setting a precedent for what art and other institutions could be like as new museums and exhibitions are developed to attract the general public and the traditional artist.

The New Museum was the brainchild of Marcia Tucker who was the curator of painting and sculpture at the Whitney Museum of Art. She wanted to offer artists and visitors alike a place where contemporary art was welcomed, diminishing the thought that only art that has proven to have historical value was important. This grassroots concept has been maintained by the museums staff ever since. It is evident even in the first dedicated building the museum opened in 2007. The innovative building suits the contemporary art housed inside as well as the neighborhood it is located in.