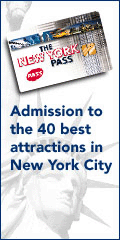 *The NYC Pass Saves You $$$ At The ...*
-->Manhattan Mall <--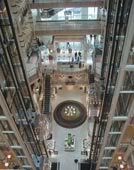 How Much Will You Save At This Attraction?
Top 4 Reasons To Get a New York Pass

1. Free Entry To Over 55 Attractions (More...)


2. No Waiting - Skip Lines (More...)


3. Free 160+ Page Guidebook (More...)


4. $800 Worth of Value (More...)

Attraction Info
Looking to do some shopping while in New York City? Then you will want to visit the Manhattan Mall. Situate between Madison Square Garden and the Empire State Building, the mall is a traditional indoor mall, one of the few in New York City. It has glass elevators, a huge food court, a 14 story atrium and plenty of stores to shop from. It is a great place to visit on those rainy days in the city and if you can't find what you are looking for here, then you will not find it anywhere.

The mall's anchor store is JC Penney with the Childrenswear Center occupying many of the upper floors of the mall. The building the mall is housed in was once the flagship store for Gimbels. Gimbels closed in 1986 and the building was renovated into the Manhattan Mall, opening in 1989. The JC Penney store located at the mall was the company's first in Manhattan. It was opened on July 31, 2009 as the mall's new anchor store and rearranging of the food court and other retailers was required to accommodate the store.