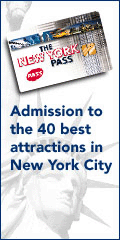 *The NYC Pass Saves You $$$ At The ...*
-->Food on Foot Tours <--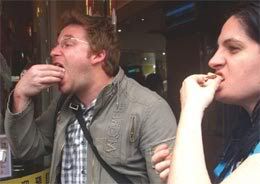 How Much Will You Save At This Attraction?
Top 4 Reasons To Get a New York Pass

1. Free Entry To Over 55 Attractions (More...)


2. No Waiting - Skip Lines (More...)


3. Free 160+ Page Guidebook (More...)


4. $800 Worth of Value (More...)

Attraction Info
If you love food and are looking for a way to experience New York City like never before then take one of the Food on Foot NYC Tours. The city offers you some of the best dining experiences in the United States and these tours will take you through the biggest buffet in the world, all located in the Big Apple. Visit the many different neighborhoods and boroughs that make up the city and learn how New Yorkers eat and travel. You will want to make sure you arrive for your tour hungry.

These tours can be taken by the individual or group and can be customized to your tastes. There are also seven regularly scheduled tours that include: food and sightseeing tours around Citi Field and Yankee Stadium; multi-ethnic food tour around Queens; the NY Over Noodles tour that takes you to pasta eateries in many different neighborhoods; the Waterfront Villages-Brooklyn tour which includes Coney Island, Brighton Beach and Covers Sheepshead Bay; a tour that soothes your inner child and sweet tooth; the Midtown Mix of homegrown New York food; and the East Village Variety tour.