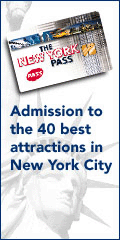 *The NYC Pass Saves You $$$ At The ...*
-->Central Park Zoo <--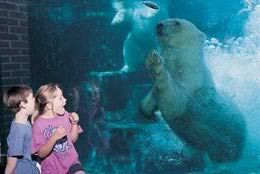 How Much Will You Save At This Attraction?
Top 4 Reasons To Get a New York Pass

1. Free Entry To Over 55 Attractions (More...)


2. No Waiting - Skip Lines (More...)


3. Free 160+ Page Guidebook (More...)


4. $800 Worth of Value (More...)

Attraction Info
Central Park has always been a big attraction for visitors to New York City and the Central Park Zoo is a big part of it. Visitors can step into a rain forest of tropical birds, frogs and monkeys that are on the endangered list or watch the penguins play in their Antarctic habitat. With 6.5 acres of land devoted to the zoo and more than 130 species of animals living there, the Central Park Zoo ?which includes the Tisch Children抯 Zoo ?is a great place to spend the day with the kids.

The zoo is the home to a variety of different big cat species, but it is well known for the Allison Maher Stern Snow Leopard Exhibit. Snow leopards are naturally found in the mountains of Central Asia and there are there are only a few thousand of them left in the world. The exhibit offers visitors the chance to see the zoo's three snow leopards from two different lookouts, giving them the chance to view the cats prowling around hot rocks, shallow caves and shade trees.