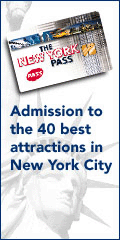 *The NYC Pass Saves You $$$ At The ...*
-->Brooklyn Children's Museum <--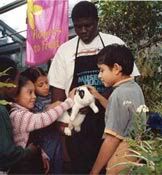 How Much Will You Save At This Attraction?
Top 4 Reasons To Get a New York Pass

1. Free Entry To Over 55 Attractions (More...)


2. No Waiting - Skip Lines (More...)


3. Free 160+ Page Guidebook (More...)


4. $800 Worth of Value (More...)

Attraction Info
Founded in 1899, the Brooklyn Children's Museum is completely one of a kind. Dedicated to children and their inherent curiosity to learn in a fun environment, this museum was the very first of its kind and remains unique in its exhibits and philosophy. Children visiting the museum can enjoy a wide range of hands-on activities that stimulate their minds and make them laugh while learning at the same time. From the Totally Tots exhibit geared for children five years of age and younger to the Animal Outpost exhibit complete with live animals that can be touched, there is plenty at the museum to engage a child's mind.

The museum is also open to school groups and there are a variety of school grave activities, performances, and exhibits for children to enjoy when on a field trip. There are numerous programs available ranging from early childhood programs (Pre-K to Grade 1) that include things like discovery where sound comes from and how it抯 made to natural science programs (Grade 2 to Grade 6) and special exhibits that change every few months. School groups get exclusive use of the exhibits during their designated scheduled times but walk-in visitors are always welcome.