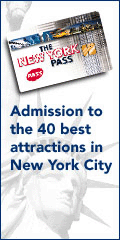 *The NYC Pass Saves You $$$ At The ...*
-->Bronx Zoo <--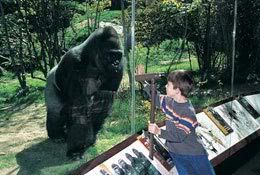 How Much Will You Save At This Attraction?
Top 4 Reasons To Get a New York Pass

1. Free Entry To Over 55 Attractions (More...)


2. No Waiting - Skip Lines (More...)


3. Free 160+ Page Guidebook (More...)


4. $800 Worth of Value (More...)

Attraction Info
The Bronx Zoo has been a wonderland for children of all ages for decades and it is one of the most popular attractions in New York City. It is the largest metropolitan zoo in America and many of its habitats have won awards for their use of naturalism to create a realistic environment for the animals that live there. The Congo Gorilla Forest is the home to more 20 lowland gorillas and the JungleWorld brings animals such as tapirs, langurs, and gibbons to the attention of visitors. Guests to the zoo can learn more about the endangered Siberian Tigers at the zoo as well as enjoy seasonal exhibits like Wild Asia and the Butterfly Garden.

One of the most popular and entertaining demonstrations at the Bronx Zoo is watching Indy the sea lion paint. Indy is part of an innovative program called the Animal Enrichment Program at the zoo and is one of the many animals that have put brush to paper. According to the zoo the animals with the biggest curiosity are the ones that seem to be the most artistic. With training from her handlers, Indy is now on her way to fantastic art career. Visitors should check out the sea lion feedings to catch Indy and her pool mates painting away.