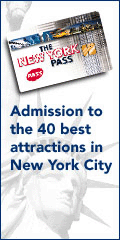 *The NYC Pass Saves You $$$ At The ...*
-->Bronx Museum of the Arts <--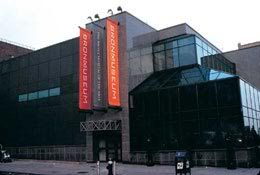 How Much Will You Save At This Attraction?
Top 4 Reasons To Get a New York Pass

1. Free Entry To Over 55 Attractions (More...)


2. No Waiting - Skip Lines (More...)


3. Free 160+ Page Guidebook (More...)


4. $800 Worth of Value (More...)

Attraction Info
Founded in 1971 the Bronx Museum of the Arts is one of New York's premier 20th century and contemporary art museums. It is still considered to be the flagship cultural institution of this New York borough and the building that houses the collection is one of the most well known landmarks in the area. The museum's permanent collection features stunning pieces from African, Latin American and Asian societies. The museum also offers educational programs as well as special exhibits that feature a wide range of artistic talent. All of the work that is displayed in the museum is by artists that have been influence by the Bronx in their art development and work.

The museum's current home opened in October 2006 and offers visitors a very modern facility to enjoy the artwork on display. There is a major gallery, outdoor terrace, and program center at the museum as well as a floor that is dedicated to the museum抯 many educational programs. There are plans in the works to expand the museum to include a moderate-income residential co-op for the artists of the Bronx in an effort to help promote economic development in the community.