***CV43 Contacts***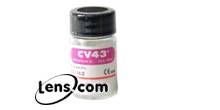 Best Price Guarantee (Up to 70% Off Retail)


Multiple Shipping Options (Next Day, 2nd Day, International)


Selling Contact Lenses Since 1995

Product Description
CV43 are disposable contact lenses which provide excellent comfort, visual acuity and durability.

Review
" I go swimming a lot and I have always had trouble with my contact lenses when I do. The CV43 are the only contacts that I can swim with and they stay comfortable and don't pop out. They are even comfortable when I am not in the water! "