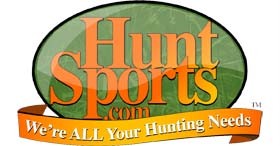 Please Review All Contact Information, location and work schedule preferences, and all reemployment data. This individual may be an extremely valuable asset in the environmental career development field. This individual has an extensive environmental background covering all major environmental topics within numerous market segments.
CANDIDATE: Personal Information Highlights
Individual has strong background knowledge and experience in Federal, DoD/Military and EPA backgrounds and skill sets to address the multifaceted challenges facing your organization with EPA / DOD enforcement of environmental regulations to conducting proper research, leveraging specialized skills, training and relationships into meaningful work for your local community, State and Federal Agencies.
NEPA - National Environmental Policy Act integration and requirements.
Water Quality - to include storm water. City, State and Federal oversight.
Characteristics of Environmental Legal Practitioners and US Agencies.
Environmental workforce and corporate engagement programs and development.
Best Environmental Practices and Strategies - "Green Impact"
All Phases - Site Assessments, Surveys and Reporting Procedures
Site Cleanup and Hazardous Waste Management, Training and Seminars
Environmental Certifications and Cost Feasibility Study.
Standards for Environmental Site Assessments, Monitoring and Profiles.
National and International EPA/DOD Standards for Environmental Management / Remediation
Toxic Substances Control Act (TSCA). Greenpeace and Sierra Club advocacy techniques
• Fuel ( handling and storage )
• Air Quality
• Hazardous waste & Hazardous Material
• Solid Waste
• Permitting
• Cultural & Natural Resources
• Toxics (asbestos and lead-based paint)
• Pollution Prevention
Excellent Candidate For Career In:
Public Interest / Environmental Litigation Law Firm Position
Land Management and Development
Program Management / Senior Planner
Environmental Field/Public Relations Manager
Green Programs / Sr. Conservation Manager / Planner
Environmental Professional / Engineer
Environmental Enforcement / Advocacy
Resume Supplied Upon Request* - please email BigDaddy@HuntSports.com
Area Location: Colorado Springs
Compensation requirements: $118,200 - $166,200
Principals Only Preferred
Corporate Recruiters, please contact us.
Please, no phone calls about this announcement
Please contact job poster about other services, products or commercial interests