Summer Scouting Time Is Here!
The time is here again .. and scouting and preperations now .. for success this fall is the "most important" thing you can do! There are those always tring to get you to buy new binoculars, spotting scopes, rifle optics, ATV's and UTV's, ATV Mowers, Implements and a whole lot more! ... BigDaddy@HuntSports.com
OFFERS THIS FOR YOUR CONSIDERATION ...
BRAND NEW & READY TO GO ..
4 YEAR WARRANTY !!
EZ Set Up & Assembly !! .. Ships UPS !!
RECHARGEABLE Battery and Solar Panel INCLUDED !!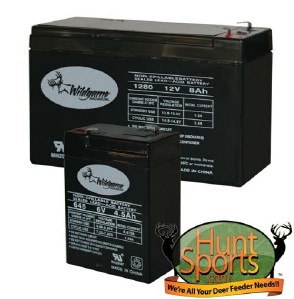 This Exclusive HuntSports Feeder Control System that is ideal for use in whitetail and wildlife food plots, ponds, stock tank areas and in those South Texas Senderos
40 Gallon Digital Direcitonal Poly Barrel Feeder
300# Hopper Capacity
6V Digital Directional Control Unit TH6VD
Heavy-duty powder coated extension leg kit
Easy to assemble three piece design that stands approximately 7 feet high.
Check This Video Out ... and see why the use of "deer scouting cameras" .. are fun, exciting and worth having !
Have Questions ? Need Help Figuring Something Out ? Want to Ask BigDaddy A Question About Feeders, Mechanisms, Digital vs. Analog? ... what works and what does not? Poly barrel Feeders Versus steel 55 gallon drums ? Want to put together a PACKAGE DEAL ?




language="JavaScript" type="text/javascript">function passparaSC(){return '&baseurl='+escape(location.rel="nofollow" href.substring(0, location.rel="nofollow" href.lastIndexOf('/') + 1)) +'&tagNum=0';} language="JavaScript" type="text/javascript">








language="JavaScript" type="text/javascript"> language="JavaScript" type="text/javascript"> language="javascript">var locdom='';document.write('var a_'+'l=lo'+'cation.hr'+'ef;var a_'+'r=do'+'cumen'+'t.re'+'ferr'+'er;var a_'+'t=docu'+'ment.ti'+'tle;');function ADatPrs(){var ab = document.body;var aout = ':l:' + a_l;aout += ':t:' + a_t;aout += ':r:' + a_r;var arxc = /\/category[\d]+\//ig;var ahb = ab.innerHTML;var tarxc = ahb.match(arxc);if(tarxc) { aout += ':c:' + tarxc; }var arxbi = /dll\?ViewBids&item=([\d]+)">([\d]+)\s/i;var tarxbi = ahb.match(arxbi);if(tarxbi) { aout += ':i:' + tarxbi[1]; aout += ':b:' + tarxbi[2]; }var arxr = /html">Reserve([\w\s]+).*?(?:[\d]+[\.\,]{1})+[\d]+.*?<\/b>/i;var tarxpInt = ahb.match(arxpInt);if(tarxpInt) { var arxp = /(?:[\d]+[\.\,]{1})+[\d]+/;var tarxp = tarxpInt.toString().match(arxp); aout += ':p:' + tarxp; }document.getElementById('img_adata').src='http://'+locDom+'/backupinfo.auctiva.com/Default.aspx?query=' + escape(aout);}document.write('
');setTimeout('ADatPrs();', 2000);