What Everybody Should Know About Buying A Used RV
This guide will teach you exactly what to look for and especially what to look out for when shopping for a used RV.
For example: Can you see the telltale flaw in this used fifthwheel?
If you answered "yes" you have a pretty good eye.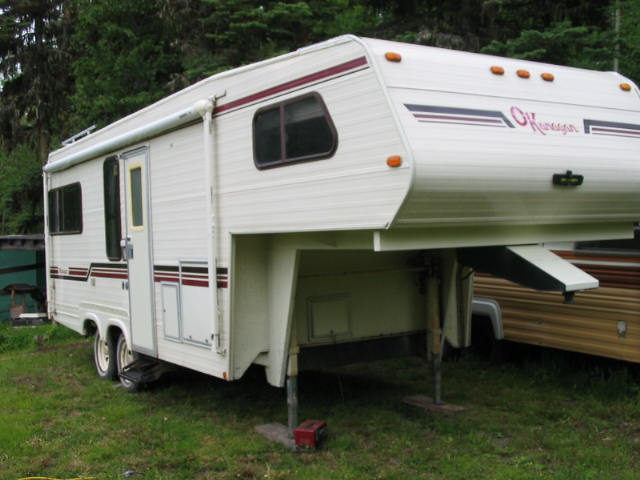 This RV looks pretty solid, but lets take a closer look!
This fifthwheel has a small delaminated area just above the midpoint of the fender skirt ... see the small bulge there? That indicates that de-lamination has started and will lead to further problems down the road. See anything else?
The large bulge in the siding between the awning arm and the fender skirt shows that the entire last third of this wall has suffered de-lamination to a major extent. All of the strength of this wall has been destroyed and the cost of repairing this damage would exceed the value of this older fifthwheel.
The very best time to discover the faults of an RV is before you buy it!
Here's how it goes ...
This RV Buyer's Manual shows you: