Vintage 1973 Sprints Italian Vespa For Sale
Type : sprint Vespa scooter
Manual hand twist 4 speed transmission
Gasoline mixed with 2% oil.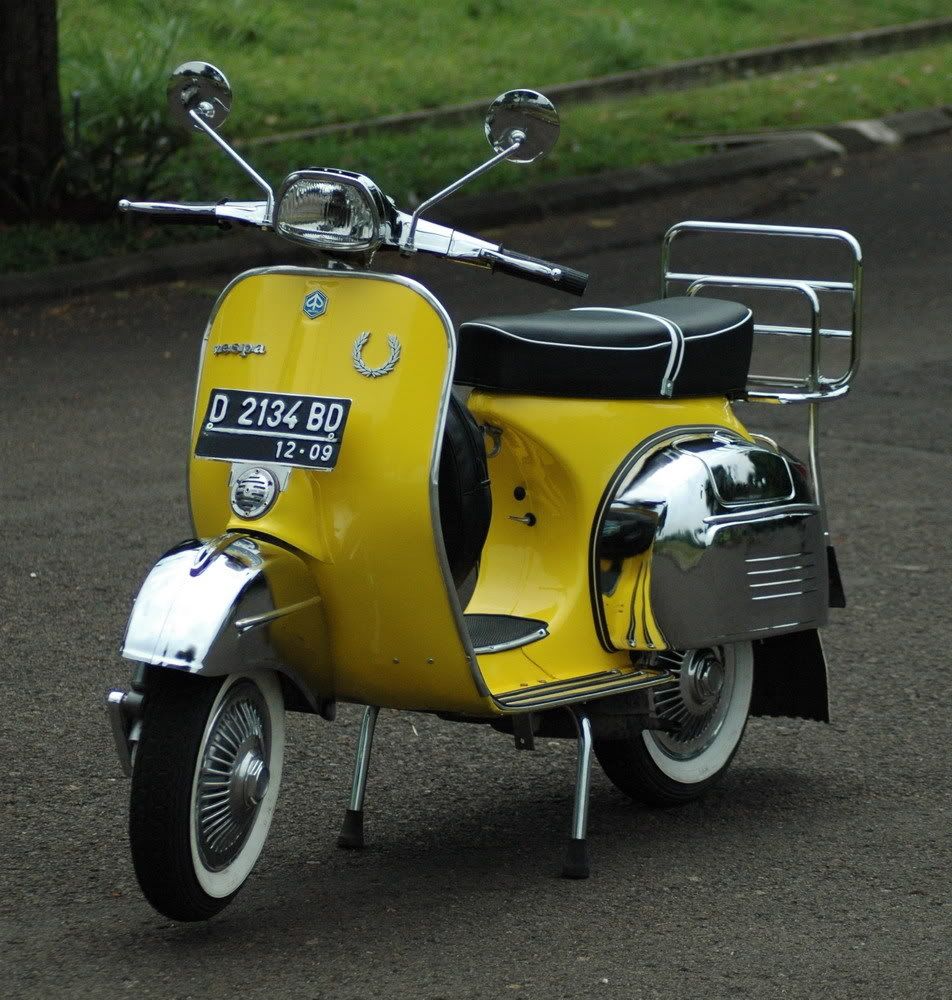 now days this fuel efficient old scooter still have it role in every day use of transportation in europe and asia and more of becomeing a trend in america,
the reason this scooter still running great is because this is a " vespa " no other scooter could last that long,this italian classics are really built to last.
this is a 34 years old vehicle and it could last for another 40 years if you take care of it, what makes this old vespa so reliable is because its so simple, the break, the clutch, and the throttle only had cables extention to the engine,
same as other classics vehicle this vespas need to be takeing care of you had to have basic knowlage about this vintage beauty such as changing the spark plug when needed or tightened the break cables when it loose.
in more years to come this classics vespa will up its values, considered to be a collector items the price is still going up for this beauty , haveing this vespa is a great way to invest money, the price is getting higher and higher while you haveing fun riding it .

For More Photos and Info
Go to Vespabid.com
UPDATED LISTINGS ON VINTAGE AND NEW VESPAS EVERYDAY
Sign up for our newsletter and we can provide you with the latest listings of vintage, new, and hard to find vespas for sale.
Interested In A Specific Vespa? Let Us Know!
Write down your top 3 "must have" vespas and we'll keep our eyes peeled for it, and let you know if there are any available for sale
I hate SPAM a lot more than you do. Your privacy is my utmost concern, and I will never rent, share or sell your information to anyone - for any reason.
You will only be receiving newsletters on Vespas for sale after you sign up.
Additionally, you can easily cancel your subscription at any time anyway.